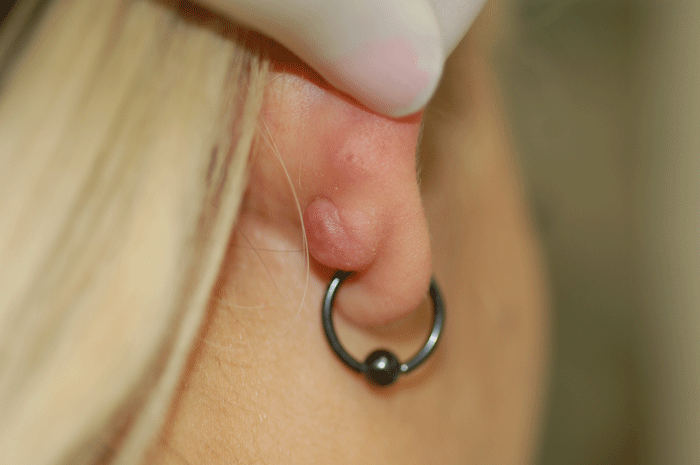 Dalida had cheap quality jewelry in her ears and definitely had a reaction to it. The mini tumor growing out of the back of her earlobe is called a keloid, and that is scar tissue that builds up around your piercing because it is reacting to either constant bumping of the piercing, or in this case, bad jewelry. She also had another keloid on the back of her cartilage piercing. The crusties that you see is normal during the healing process, but you are supposed to clean them off once a day using a natural sea salt soak. We changed all her piercings, cartilage and tragus as well, to the good Medical Grade Surgical Steel jewelry. She picked out beautiful gemstones to match all her jewerly. Make sure to keep those piercings clean Dalida!
The American Society of Testing and Materials says this metal is for nuts, bolts and screws. Who am I to argue with them?
Always ask your piercer what kind of metal they are putting in you!!!
Always keep medical Grade Jewelry in permanently
<![if !supportLineBreakNewLine]>
<![endif]>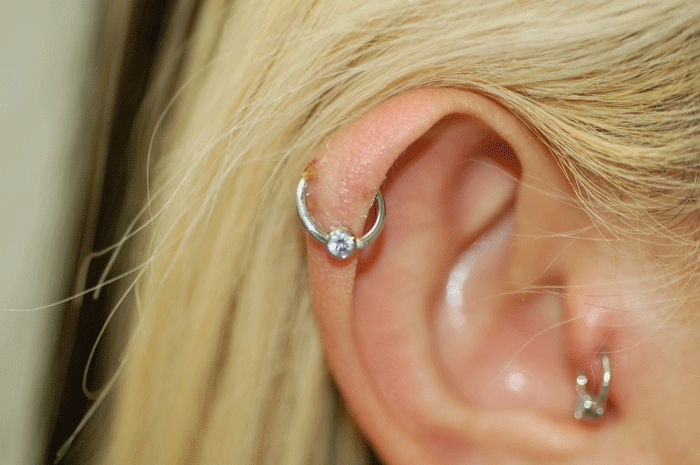 Her cartilage piercing looks perfect now that she has our jewelry in her!
Wanna see Dalida's new dermal anchors? Click here to see the best quality piercings in Orange County!